Pain Relief Handheld laser device


Product Description



Laser therapy delivers non-thermal photons of light to the body for about 3 to 8 minutes by the injured cells. The cells are then stimulated and respond with a higher rate of metabolism. This results in relief from pain, better circulation, anti-inflammation, and acceleration of the healing process.
Results vary from patient to patient and most are enjoying life again within a few weeks. The result of lowintensity laser irradiation is the restoration of normal function of the cell unit.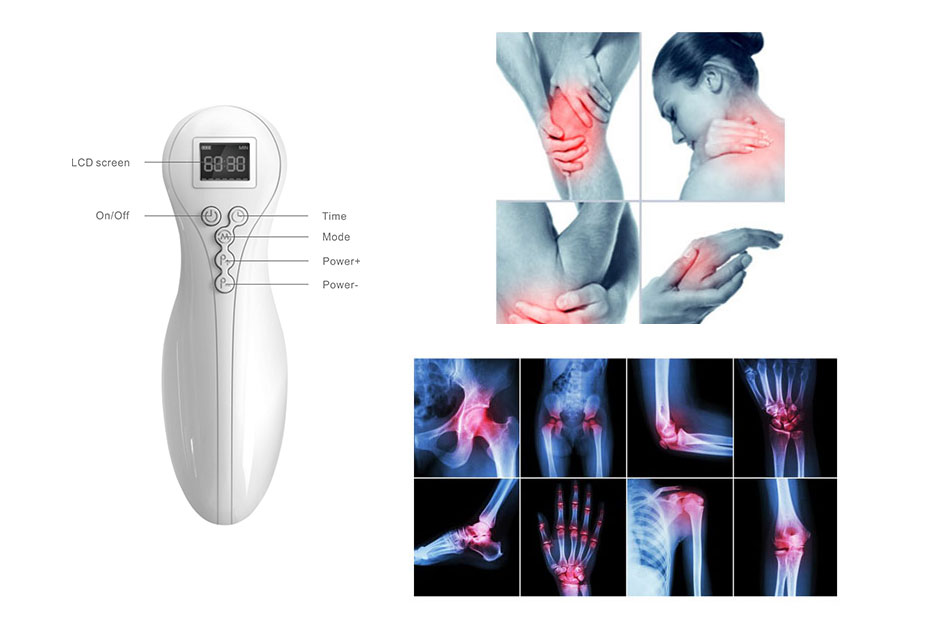 Therapy Principle:
1. Improving the blood circulation
Laser directly irradiates on the lesionpart which blood flow is decreased or irradiates the sympathetic ganglion which dominates this range. It could supply sufficient blood and nutrition in order to improve the metabolism and relieve symptom.
pain relief physiotherapy device for aged
2. Diminishing the inflammation quickly
Laser irradiates the lesion area to enhance the activity of phagocyte and improve the immunity and diminish the inflammation quickly.
homeuse low laser treatment physiotherapy device for aged

3. Relieving the pain
The injured part could release the substance after laser irradiation. Laser irradiation also could reduce the conduction rate, power and impulse frequency to relieve the pain quickly.
4. Accelerating the tissue repair
Laser irradiation can accelerate the growth of new blood vessel and granulation tissue and improve protein-synthesis. Blood capillary is one of the basic elements of granulation tissue, which is the precondition of wound healing. Organizing much more oxygen supply to damaged tissue cells and accelerates the production of collagen fibers, deposition and cross-linking.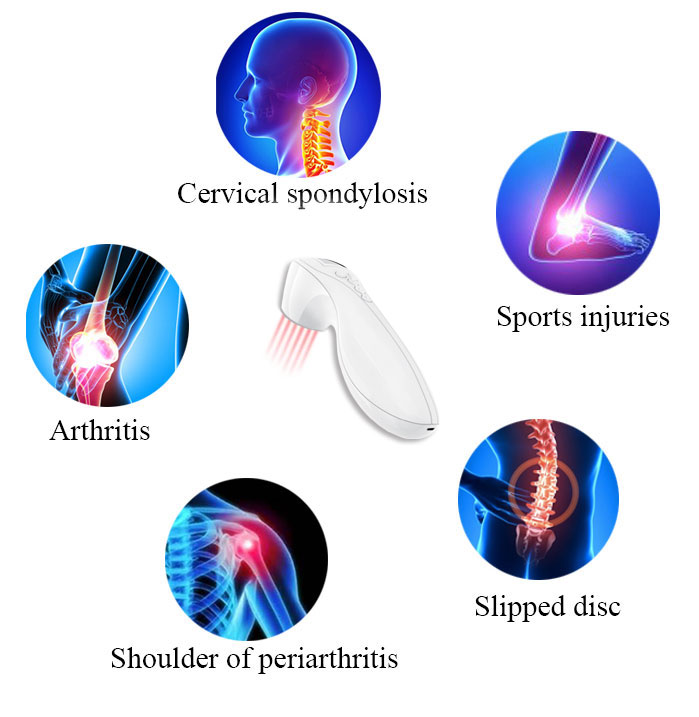 Applications:
1. Therapy Applications
2. Pain Relief
3. Knee Arthritis
4. Rheumatoid Arthritis
5. Athletics System Injuries
6. Soft Tissue Injuries
7. Sports Injuries & Sprain
8. Wound & Ulcer Acupuncture
9. Diminish Inflammation
10. A cupuncture Rehabilitation Therapy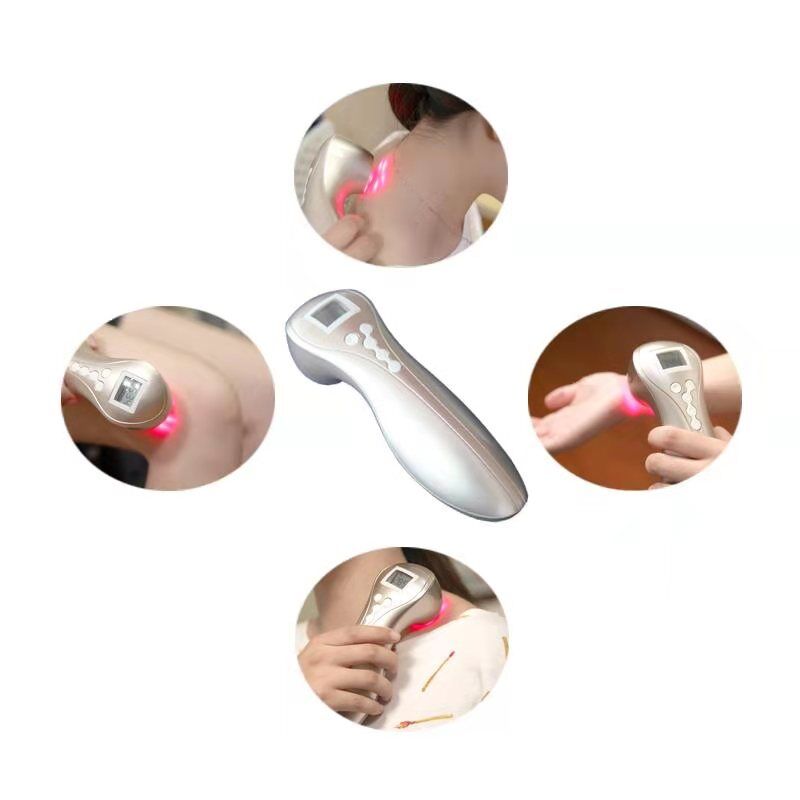 Characteristics and advantage:

1. Portable pulse laser therapy using 3 different low intensity light wavelengths (650 nm , 808 nm) to relieve pain and inflammation associated with many acute and chronic pain disorders.
2. The treatment promotes the natural healing and healing processes of the body at the cellular level.
3. 93% effective test to relieve pain.
4. Provide safe alternative drugs and other invasive forms.
5. Easy for consumers to use , comfortable and painless.
6. No medical equipment costs.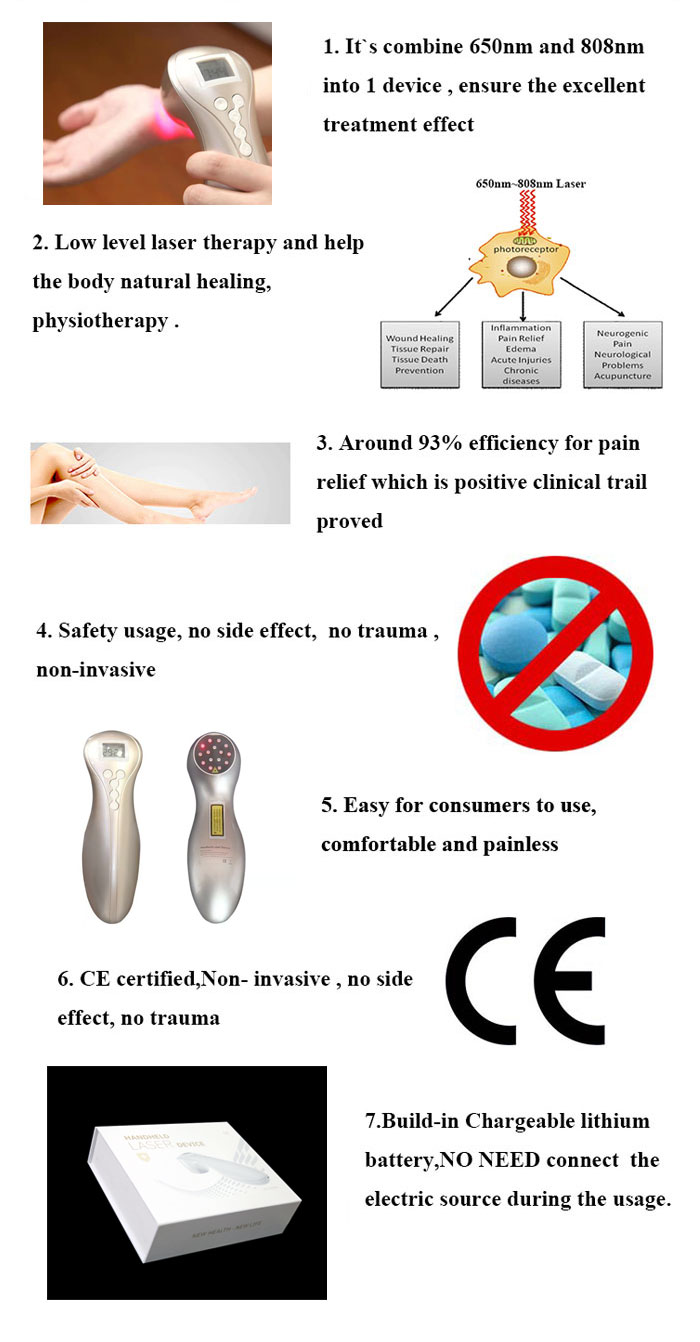 Quick Details
| | | | | | |
| --- | --- | --- | --- | --- | --- |
| Brand Name: | Biophilia | Type: | Laser therapy device | Model No.: | CL |
| Packing size: | 31X24X9CM(L*W*H) | Color: | Gold | G.W(KGS): | 2.0KG |
| Origin: | Wenzou China (Mainland) | Warranty: | 1 year | OEM: | No |

Package Details

Terms of payment

1. PayPal 2. Western Union 3. T/T (Bank transfer) 4. MoneyGram



Delivery