Bioplasm 18D-NLS Bioresonance Machine - Aura Chakra Healing
Brand: BIOPLASM
Product Code:

Bioplasm 18D NLS

Availability:

In Stock


The principles of the 18D NLS Bioresonance have their origins in bioresonance research that started in the 1950's by scientists in the USA and Russia. Since that time, hundreds of millions of dollars have been channeled into testing and improving the technology to its current levels of excellence. The database that lies at the heart of the 18D NLS Bioresonance contains exclusive information resulting from Russian developers examining and treating over 100,000 patients with over 1,000 health issues and Is mainly used for forecasting the astronaut in the future 3 to 5 years the body health.
Common testing of spectral etalons: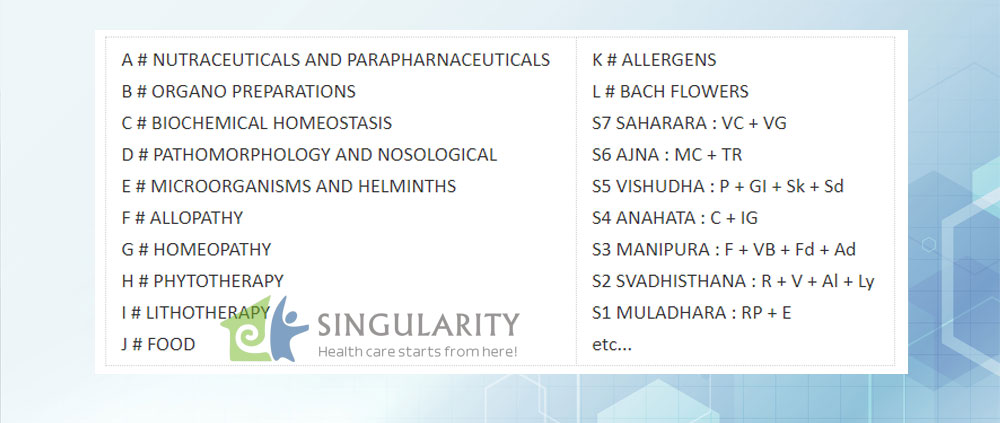 Blood group, Face, Iris, Zodiac :

The Meta-Therapy frequency treatment:
The brain will receive a signal regarding the need to test one or more organs of the body, which signal is displayed on the computer monitor and is captured in the headphones of subject. The signal represents a series of electromagnetic oscillations characteristic of healthy organs. Every human body possesses its own particular spectrum of electromagnetic oscillations. The question regarding the state of the health can be explored, and in response to a question, the subject's brain provides an answer, which is then perceived by the sensors. The outcome represents the state of the body organism.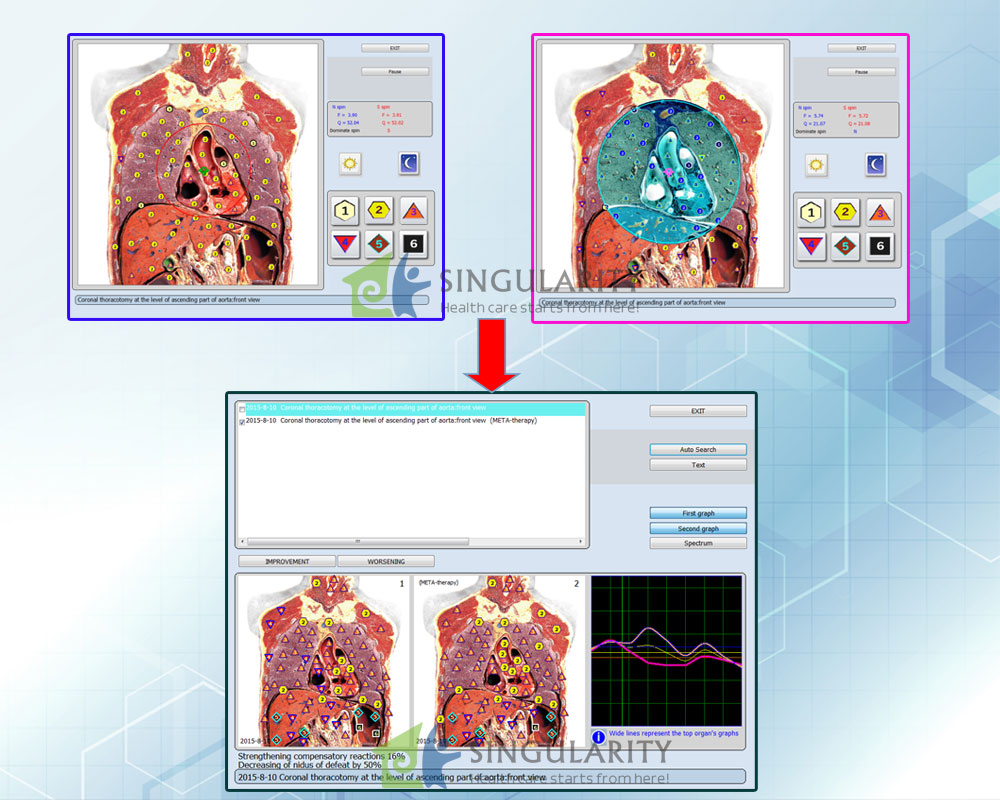 Main Analysis Functions:
1. Anatomy biofield energies 1 - 6 displayed.
2. Red & blue display of hyper & hypo biofield charges.
3. Etalon coefficients of biofield pathomorphologies.
4. Entropy (disorder) analysis valuations 1 - 7.
5. Vegeto test to indicate best coping frequencies/remedies.
6. Micro-organism biofield analysis.
Entropy (two-factor) analysis build a mathematical model of pathological processes, taking healthy tisse (organopreparation) as the initial (zero) phase and a clinically pronounced form of a pathological process as the final one. Ten makes a mathematical calculation for the graphs of a number of intermediate states. In the course of analysis the highest spectral similarity to any of the intermediate states or extreme states are determined. In this way the maturity of the process and the signs of a preclinical pathology are defined.

Aura & Chakras :

Lifetime of Software Upgrades and Warranty:
1.Overall, the 18D-NLS program is an advanced program with a reasonable price with the support you will receive from Singularity 18D-NLS experts.
2.The 18D-NLS Scanner 3 Years Warranty.
3. If you would like to know more, call or email us. Ask about an online demonstration through Teamviewer or Skype.
Terma of payment
1. PayPal 2. Western Union 3. T/T (Bank transfer) 4. MoneyGram

Delivery