Medical LED Light Photon Therapy Instrument for Gynecological Diseases
Brand: Physiotherapy Machine
Product Code:

Medical LED Light Photon Therapy Instrument

Availability:

In Stock


TEL: +86-18358707593
Email to order: singularity.sallynls@gmail.com
Product Introduction



Prostate Gland Health Care Device is the most advanced health care device of the prostate gland in the world today. This product starts the new technological era in the health care of the prostate gland. It combines far infrared ray, electronic pulse, magnet therapy and thermotherapy to improve the whole environment of the pelvic cavity in order to increase blood circulation of overall pelvic cavity. It allows increase blood flow into the weakened tissue for enhance recovery and pain relief. The special care to the most important acu-point, "Huiyin" of prostate gland and pelvic cavity plays a very important role in the device, this helps to improve the total conditions of the procreation system. Meanwhile, this device also has obvious effects upon female pelvic cavity. Also it can help to prevent the disease of rectum.



Product Description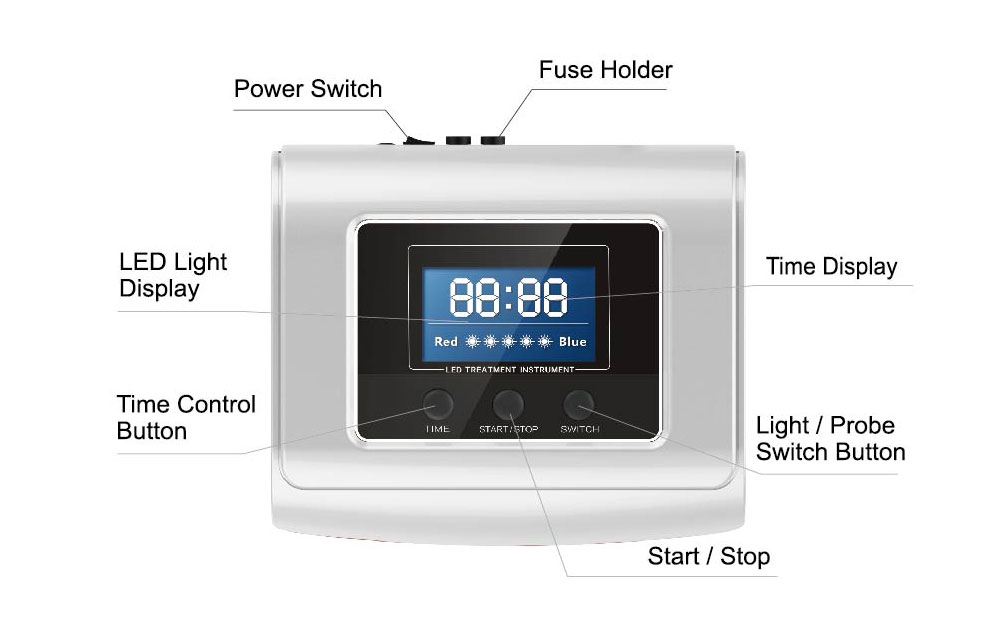 Applicable Symptoms

Prostatitis, hyperplasia of prostate,pelvic inflammation, with symptoms of dribbling or painful urination, and painful testicles. etc.

Women: pelvic inflammatory disease, annex inflammation, irregular menstruation, menstrual pain, cold palace, cervicitis, cervical swelling, hemorrhoids. Menstrual pain, 15 minutes to relieve pain, hemorrhoids day by day bear fruit, three days recovery.

Men: prostatitis, proctitis, colitis, hemorrhoids

Therapeutic Principle

1. Increases circulation and the formation of new capillaries. Increased circulation and the formation of new capillaries means the wounded area receives more of the oxygen and nutrients it needs to initiate and maintain the marvelous healing process.

2. Increases phagocytosis, or the clean up of dead or damaged cells, including dead bacteria, helping in infection control.

3. Increases lymph system activity. This helps to ensure efficient clean up and detoxification of the wounded area without overtaxing the lymph system. Helps in prevention of lymphedema.

4. Stimulates the production of fibroblasts. Fibroblasts synthesizes collagen, elastin, and proteoglycans in the final healing phases.

5. Stimulates the production of collagen, the key protein involved in wound closure.

6. Stimulates tissue granulation, the forming of new connective tissue and tiny blood vessels that form on the surfaces of a wound during the healing process.

7. Causes the release of ATP, or raw cellular energy. This provides energy to the damaged and surrounding cells to do what they were designed to do – heal themselves.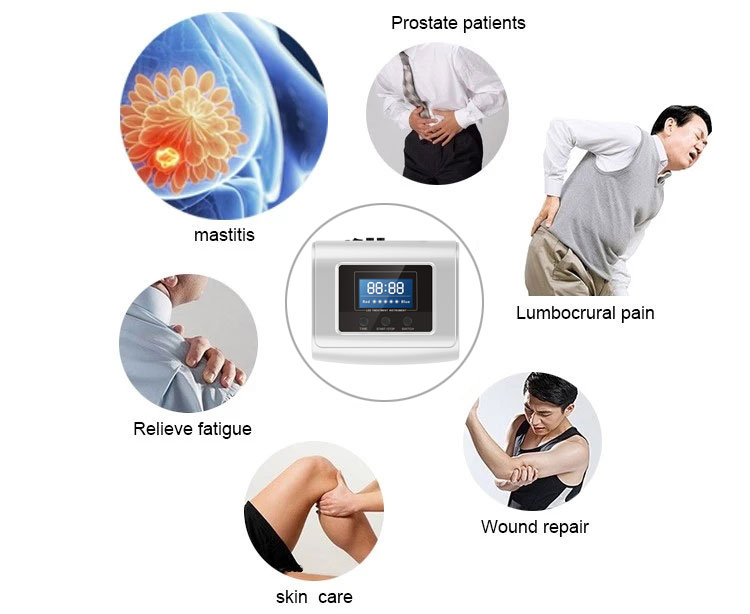 Accessories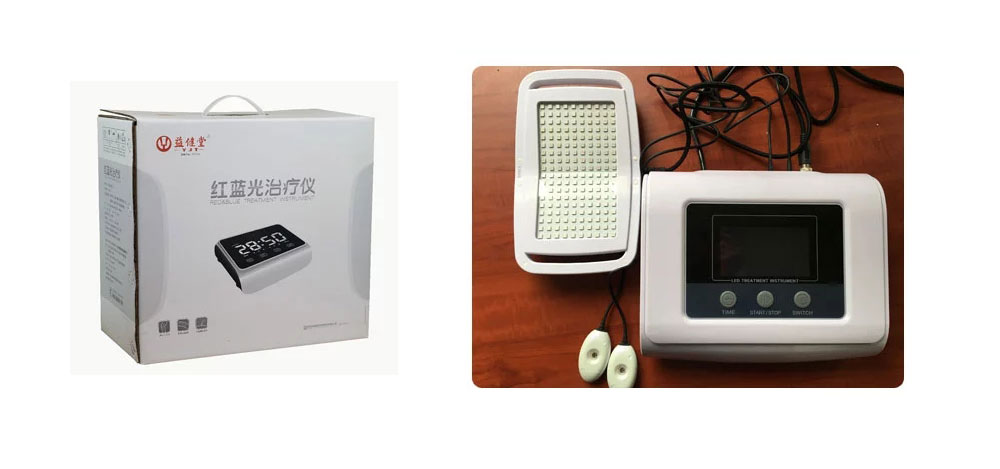 Quick Details
| | | | | | |
| --- | --- | --- | --- | --- | --- |
| Brand Name: | Biophilia | Type: | Physiotherapy Device | Model No.: | Medical LED Light Photon Therapy Device |
| Packing size: | 34X8X34CM(L*W*H) | Color: | White | G.W(KGS): | 6.0KG |
| Origin: | Wenzou China (Mainland) | Warranty: | 1 years | OEM: | Yes |



Terms of payment
1. PayPal 2. Western Union 3. T/T (Bank transfer) 4. MoneyGram

Delivery